Sprint 14 – Take Your Time – Planning
Sprint 14 – Take Your Time – Planning
TAKE YOUR TIME
Week of April 16th, 2017
WARP DOGS' CORP LOGS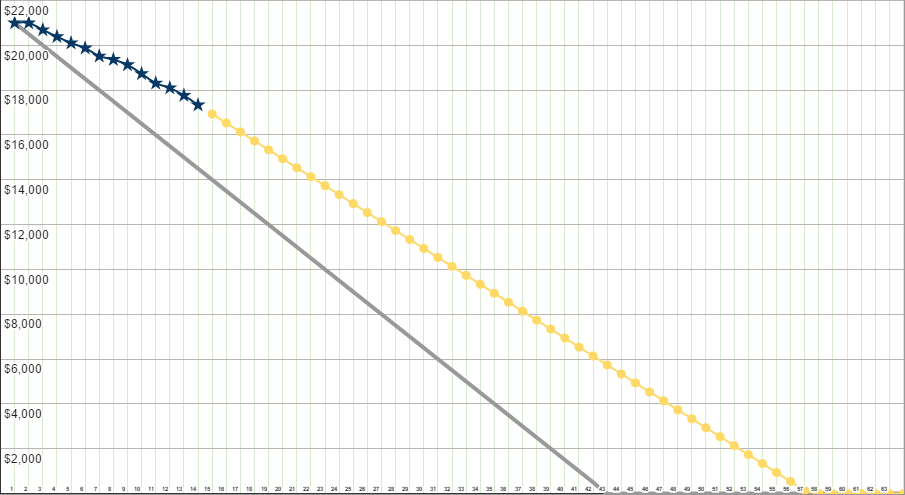 The state of our WARP CORP continues to hold steady at ~pretty good~
The

Extinction-Level-Event (ELE)

 is holding steady at ~43 weeks away. Neat!
I mentioned in last sprint's retrospective that the week of a release is always incredibly motivating – the same can be said for the week after.
I haven't had much feedback on the release I put out last week…to put a finer point on it, I've had actually no feedback. Like, at all. That's probably not good, but I also don't think I can read too much into it.
Things are going fine from a financial perspective. Not much to say – same as before
SPRINT GOALS
With much of the systems nailed down I'm now shifting focus to more "content" – things like creating villagers, populating different screens and other areas to explore, iterating over what I already have, and so on. Frankly, it's been a ton of fun, but I am having a harder time finding a rhythm to the whole thing.
Technical stuff has a clearly defined endpoint – the thing works, the bug fixed, and so on. Not so with creative stuff…I could iterate over his fat dwarf forever, but should I? Probably not.
Anyway, the main goal this week is to start mapping out and working on the main gameloop. I have systems, but nothing really fits together yet. A few thoughts on how to tie it all together:
A shop in which you can buy and sell stuff
A house in which you can furnish and display items in
A quest system (what I'm calling 'Mysteries') to drive you forward
I think it's possible to at least get started in all 3 of these before the end of the week