APRIL SHOWERS
Week of April 23rd, 2017
OVERVIEW
It was another good week. I'm switching some things up on both the development and story fronts.
I'd like to make my development even more open than it already is. To this end, I'm moving off of KanbanFlow and back to Trello which has more robust ways of sharing things. The idea is to make my entire roadmap public so that you can look at what's implemented, what's coming up, and you even vote on things you think are most important.
Here' s a lil preview: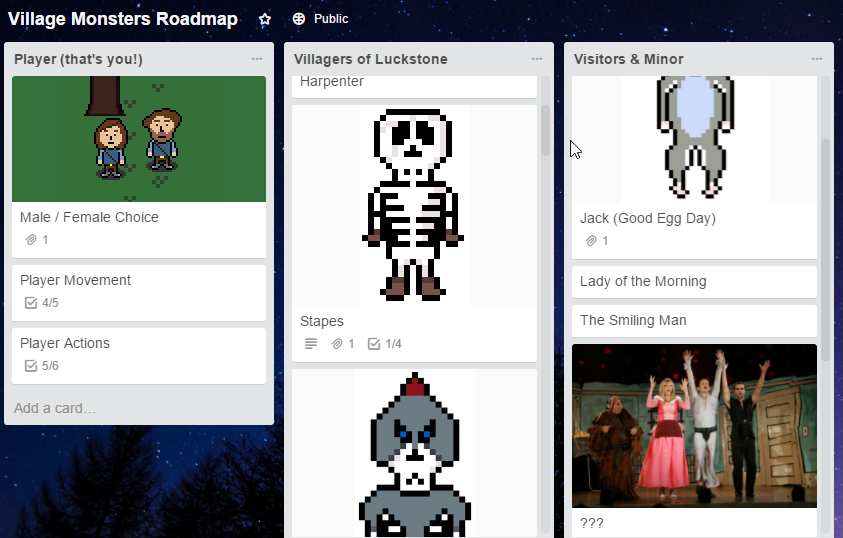 On the story side of things I've been rethinking some of the themes and overall tone I'm going to explore. Nothing much I can talk about now, but in short: things are going to be more fun and less gloomy.
More to share soon!
SHOW & TELL